Massage From Inventor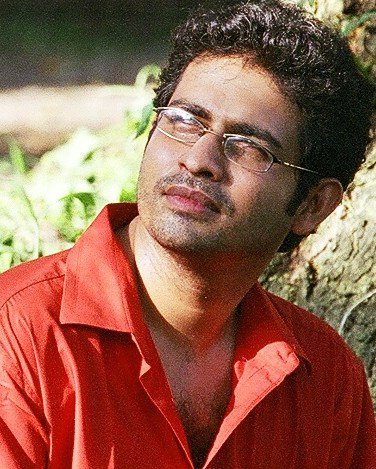 The most miraculous scientific adventure of nature is 'life', specially human life. The power of 'self healing' is an incredible gift from nature to human. I have been an enthusiast since I experienced this simple but deepest truth of life.
I am Debashish Somadder, was born in 1st December in 1975. Professionally I am a singer- lyricist & composer. By born I was suffering from Neurological problems, Dyslexia, Hypertension, Insomnia, Migraine, Joint pain & Fatty Liver. Decades ago all the problems aggravated, I lost my voice and could not hear properly! That time I had to quit from my regular daily life including, music, education even social networking. Best doctors from home and abroad left the hope of my life as they found my heart, liver and kidney were severely damaged and declared my span was not more than 2 years. But Still I 'AM"!
How this happened?
A young fellow of left with no hope suddenly found a ray of light. I came to know about alternative treatment. Without thinking twice I got involved with those methods. Later I went India and tried one of those treatment 'Acupressure'. After three days of treatment I clearly remember, I could sleep after long years without any pain in my body with no kind of medicine!
This made me highly interested to learn 'Acupressure'-techniques. Thus I completed MD in Acupressure from India. But my quest remained open with more thirst to learn the other wings of alternate medicine. I learned another alternative treatment method, 'REIKI' and completed 'Masters in Reiki Healing' from Lumbini Reiki Healing Foundation, Nepal. Since then my physical conditions got improved. I used to practice meditation also.
Walking on this path I felt, it is my divine duty to help other people who are suffering also from critical diseases where conventional methods like drugs and surgery are not enough to cure them. I must disseminate my knowledge and serve those ailing ones with my blissful experience!
After a long period's research I invented a new healing method named "Self Tuning" based on music, Reiki & Psychological Acupressure along with Meridians exercise. I believe it to be very simple, easy and most effective technique for self-healing.
At first this method was endeavored by the shooters from Bangladesh shooting federation with the gracious support from Alyea Ferdousi. It was designed as a 6 day's program named 'Heal and Success with your magic touch'. It was a successful program and hugely appreciated by all.
Thereafter I got the confidence to develop a unique program to teach this easy method 'Self Tuning' to all of you who are interested. DES FRISKA was born with this motto to heal the sick by their own power.
I welcome you to the home of "Self Tuning" DES FRISKA. Come, heal-up and share your experience with the rest of nature's children.